VAPOR-SLEEVE® Gauge Pole Covers & Vapor Bladders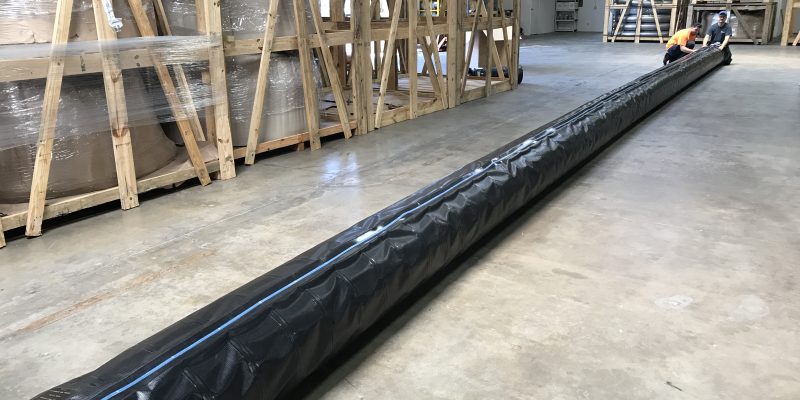 Vapor Sleeves® and Tank Bladders
Charter Industrial's engineered vapor retention products are manufactured to each customer's unique specifications and are made from a specially formulated urethane material to allow for the highest chemical compatibility possible and industry leading service life.
Reduce hydrocarbon vapors from escaping from petroleum storage tanks via the slotted gauge pole and/or the gauge well.
Charter Industrial manufactures all Petroleum Storage Tank Solutions in accordance to the highest industry standards as a certified ISO 9001 registered company.
Charter Industrial's Vapor Sleeve® is made with the most experienced manufacturing personnel available in the industry in addition to utilizing the highest chemically compatible urethane material.
Key Features
Charter Industrial PTP Vapor Sleeve® Advantage
Reduce costs associated with product loss
Virtually eliminate product emissions
Comply with regulations and environmental standards
Specially designed for each Internal or External Floating Roof Tanks
Allows real time product measurement without associated product loss
Excellent chemical resistance and UV protection
Extremely flexible design while maintaining shape & function
Easy to install design
Vapor proof "Zip-Lock" style zipper
Reinforced with interlocking "Tooth" style zipper
Proprietary transition box design (optional) offers superior vapor retention and leak prevention
All gauge pole covers are specially designed for each tank
Can be installed while tank is in operation
Unmatched abrasion resistance and chemical compatibility